An excellent high-protein soup prepared with Caribbean herbs, spices and vegetables and garnished with crumbled fried green plantains!
Read More
Recent Recipes
Learn how to cook soaked dry black beans with a pressure cooker to prepare a variety of high fiber-protein meals!
Read More
Subscribe for Updates
Get the latest recipes, tips, and upcoming events from Aida's Kitchen monthly by signing up below.
A Food Blog with Classic and Contemporary Authentic Puerto Rican Cuisine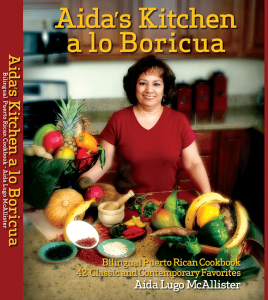 42 authentic Puerto Rican recipes
Cookbook written in English and Spanish
Each recipe contains a picture
Healthier version of Puerto Rican cookery