A complete and delicious healthy meal when served with our root vegetables or breadfruit!
Read More
Recent Recipes
Chayote shells (squash) are filled with seasoned meat and topped with bread crumbs and cheese!
Read More
Subscribe for Updates
Get the latest recipes, tips, and upcoming events from Aida's Kitchen monthly by signing up below.
A Food Blog with Classic and Contemporary Authentic Puerto Rican Cuisine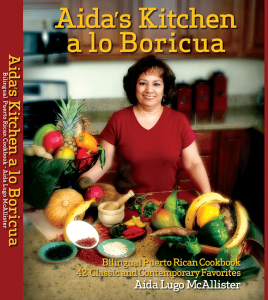 42 authentic Puerto Rican recipes
Cookbook written in English and Spanish
Each recipe contains a picture
Healthier version of Puerto Rican cookery