A whole fish fried to perfection that is crispy on the outside with a light flaky texture on the inside!
Read More
Recent Recipes
This tomato-oil based sauce has a pleasant aromatic sweet tart flavor!
Read More
Subscribe for Updates
Get the latest recipes, tips, and upcoming events from Aida's Kitchen monthly by signing up below.
A Food Blog with Classic and Contemporary Authentic Puerto Rican Cuisine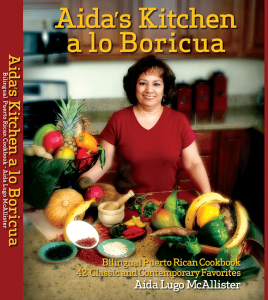 42 authentic Puerto Rican recipes
Cookbook written in English and Spanish
Each recipe contains a picture
Healthier version of Puerto Rican cookery